Discover Wheat Ridge just minutes from Denver
A mere 10-minute drive northwest of downtown Denver, Wheat Ridge offers a unique blend of history, culture, contemporary shopping centers, and delightful eateries. Its downtown area is a diverse blend of local businesses, restaurants, and shops, crafting a charming small-town vibe, enriched by authentic traditions and locally-produced goods.

Wheat Ridge prides itself on its extensive network of more than 20 parks, equestrian trails, and public open spaces. It invites cyclists and walkers to explore its Wheat Ridge Green Belt trail system. This includes over 300 acres of open space and the 6.5-mile paved Clear Creek Trail. Additionally, bird enthusiasts will find Bass Lake Boardwalk a haven, with its protected wetlands home to over 100 species of migratory birds.

Positioned on Wheat Ridge's eastern fringe, the historic Lakeside Amusement Park is a treasure trove of vintage fun. Established in the 1900s, its wooden roller coaster, Ferris wheel, and unique concession architecture offer an entertainment experience like no other, making it a beloved community institution.

Thanks to Wheat Ridge's close proximity to downtown Denver, residents enjoy short commutes and easy access to key locations like Coors Field, Mile High Stadium, the historic Olde Town in Arvada, and RTD's light rail G line.

List of Zipcodes
| Zip Code | Zip Code Name | Zip Code Population |
| --- | --- | --- |
| 80002 | Arvada | 20,673 |
| 80033 | Wheat Ridge | 25,309 |
| 80034 | | |
| 80212 | | |
| 80214 | Lakewood | 27,453 |
| 80215 | Lakewood | 19,462 |
Demographics
| | Zip Code | City | County | State | National |
| --- | --- | --- | --- | --- | --- |
| Population | 4,270 | 31,971 | 585,026 | 5,759,582 | 331,426,769 |
| Population Density | 49.4 | 3,414.5 | 765.5 | 55.5 | 93.8 |
| Percent Male | 49.0% | 49.0% | 50.0% | 49.0% | 49.0% |
| Percent Female | 51.0% | 51.0% | 50.0% | 51.0% | 51.0% |
| Median Age | 50.8 | 44.2 | 42.6 | 40.2 | 39.0 |
| People per Household | 2.6 | 2.1 | 2.47 | 2.8 | 2.6 |
| Median Household Income | $106,904 | $58,750 | $80,305 | $115,942 | $61,963 |
| Average Income per Capital | $52,013 | $37,425 | $42,520 | $50,725 | $33,235 |
Market Data
| | Zip Code | City | County | State | National |
| --- | --- | --- | --- | --- | --- |
| Median Sale Price | $725,000 | $517,500 | $475,000 | $425,100 | $277,796 |
| Median Age of Home | 37.0 | 66.0 | 53.0 | 39.0 | 49.0 |
| Homes Owned | 86.0% | 53.0% | 68.0% | 67.0% | 58.0% |
| Homes Rented | 10.0% | 42.0% | 28.0% | 23.0% | 31.0% |
| Homes Vacant | 5.0% | 6.0% | 5.0% | 4.0% | 11.0% |
Market Trend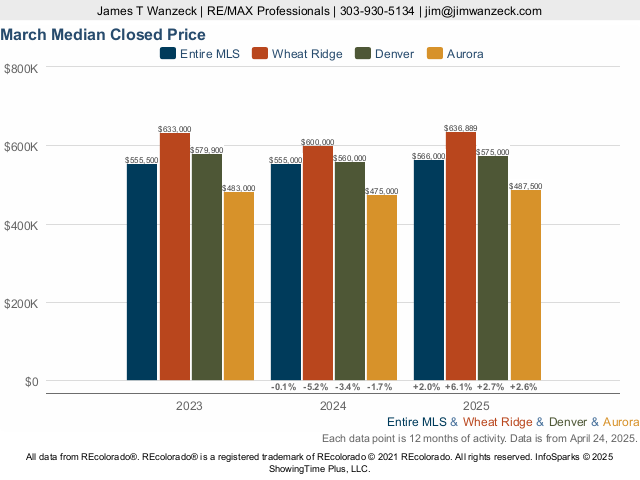 99 properties on market
Contact Us
RE/MAX Professionals
6020 Greenwood Plaza Boulevard
Greenwood Village, CO 80111, USA
Valuation Index
Quality of Life - 90%
Climate & Environment - 75%
Schools & Education - 73%
Safety & Crime - 17%
Quality of Life
| | Zip Code | City | County | State | National |
| --- | --- | --- | --- | --- | --- |
| Cost of Living Index | 110.0 | 81.0 | 97.0 | 110.0 | 100.0 |
| Health Cost Index | 121.0 | 93.0 | 108.0 | 119.0 | 100.0 |
| Commute Time | 25.0 | 23.0 | 26.0 | 25.0 | 24.8 |
| Commuting by Bus | 0% | 5.0% | 3.0% | 1.2% | 2.1% |
| Commuting by Carpool | 7.0% | 12.0% | 10.0% | 11.0% | 13.5% |
| Commuting by Auto | 76.0% | 79.0% | 82.0% | 80.0% | 79.1% |
| Working at Home | 16.0% | 4.0% | 5.0% | 5.2% | 4.7% |
Walk Score®
Climate & Environment
| | Zip Code | City | County | State | National |
| --- | --- | --- | --- | --- | --- |
| January Average Low Temperature | 13.6 °F | 13.2 °F | 12.7 °F | 13.7 °F | 22.6 °F |
| July Average High Temperature | 84.0 °F | 86.2 °F | 85.8 °F | 77.5 °F | 86.1 °F |
| Annual Precipitation (inch) | 17 in. | 17 in. | 17 in. | 19 in. | 38 in. |
Schools & Education
Safety & Crime
Zip Code
City
County
State
National

Violent Crimes

Calculated annually per 100,000 residents

Assault
162.9
194.3
255.9
246.3
250.2
Murder
2.2
2.3
2.8
3.8
5.0
Rape
70.4
74.8
68.3
67.2
42.6
Robbery
123.3
52.6
51.7
63.6
81.6

Property Crimes

Calculated annually per 100,000 residents

Burglary
223.7
377.9
425.3
348.4
340.5
Theft
360.4
668.2
641.0
1,858.3
1,549.5
Motor Vehicle Theft
603.0
100.1
125.9
384.0
219.9
Take a photo of this QR code
to keep this website details